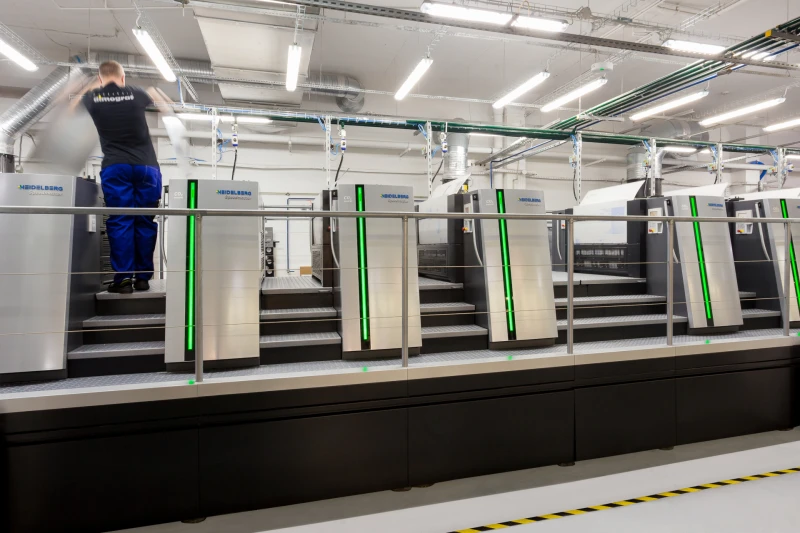 The first in Poland Speedmaster Drupa 2020 eight-colour XL machine
With the expectations of our clients constantly in mind, along with our strategy of implementing the latest technologies, we are continually striving to develop and modernise our machine park. Unfortunately, our plan to purchase a new eight-colour machine, which had been underway for a long time, had to be postponed last year due to the pandemic that has affected us all so much.
Now, however, we are delighted to announce that, in February 2021, we managed to proceed with our investment plans and purchase our new press – the XL 106-8-P. This is the newest generation Speedmaster drupa 2020 eight-colour XL machine, the first of its kind in Poland.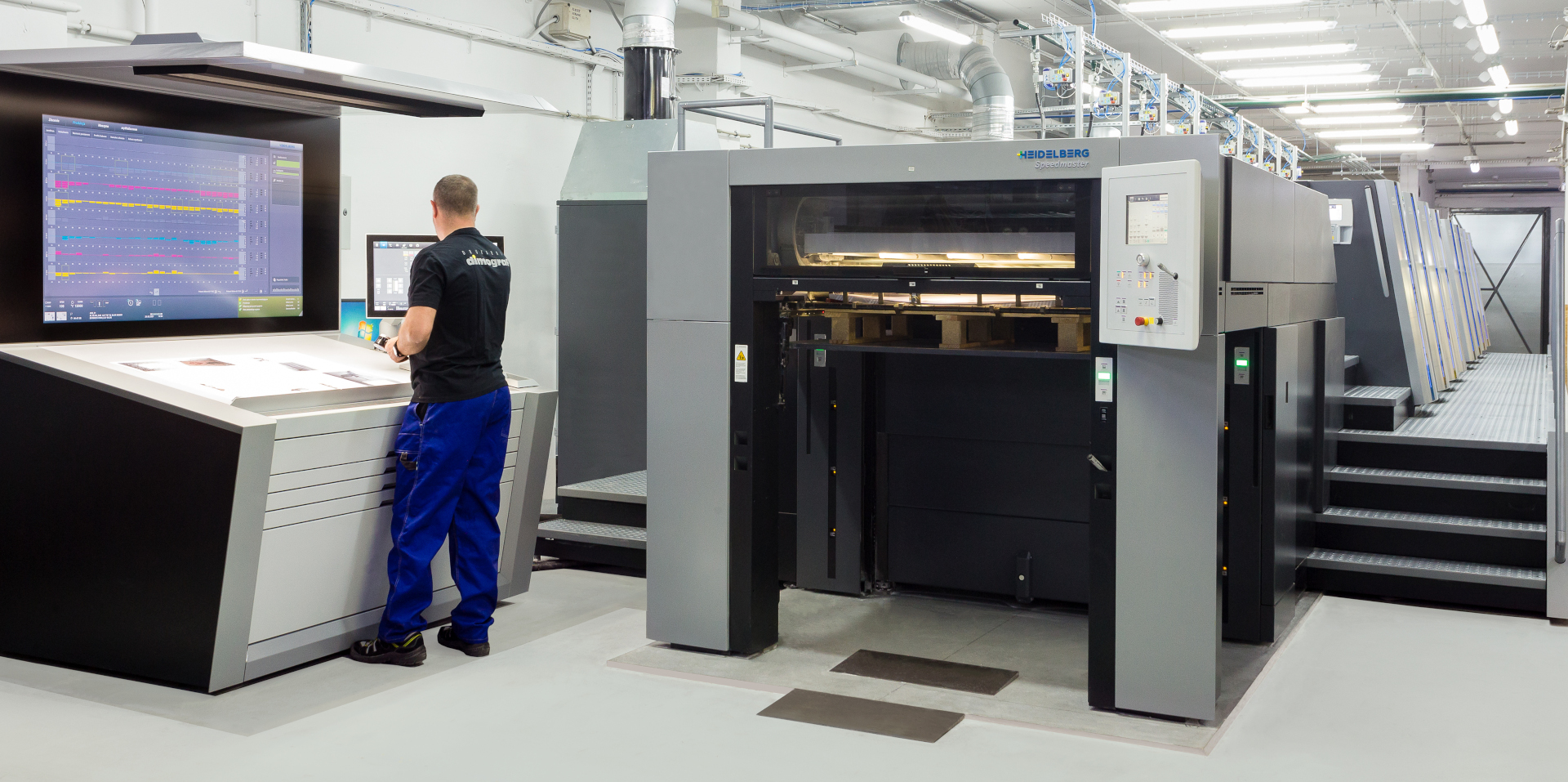 The most important features of this machine include:
the unique Inpress Control 3 measurement system, ensuring the highest printing standards

the fully automatic AutoPlate XL 3 plate changer, enabling the set of 8 plates to be changed in approximately 1 minute

the workstation control panel, which allows the colour temperature of the light to be changed for evaluation of the sheets after printing

a special equipment package enabling printing on thin substrates

systems ensuring post-production waste is minimised (reducing washing agents and paper waste)
When investing in our machine park, we always keep in mind the environmental aspect, which is very important to us. Therefore, we strive to invest in environmentally-friendly technologies (this new press is equipped with many modern solutions limiting the amount of waste generated during production) and minimise the environmental impact of our investments (as confirmed by the CO2-Neutral certification of this new machine).